BOLT Heated Mug
Regular price
$129.95 USD
Sale price
$94.99 USD
Unit price
per
Sale
Sold out
View full details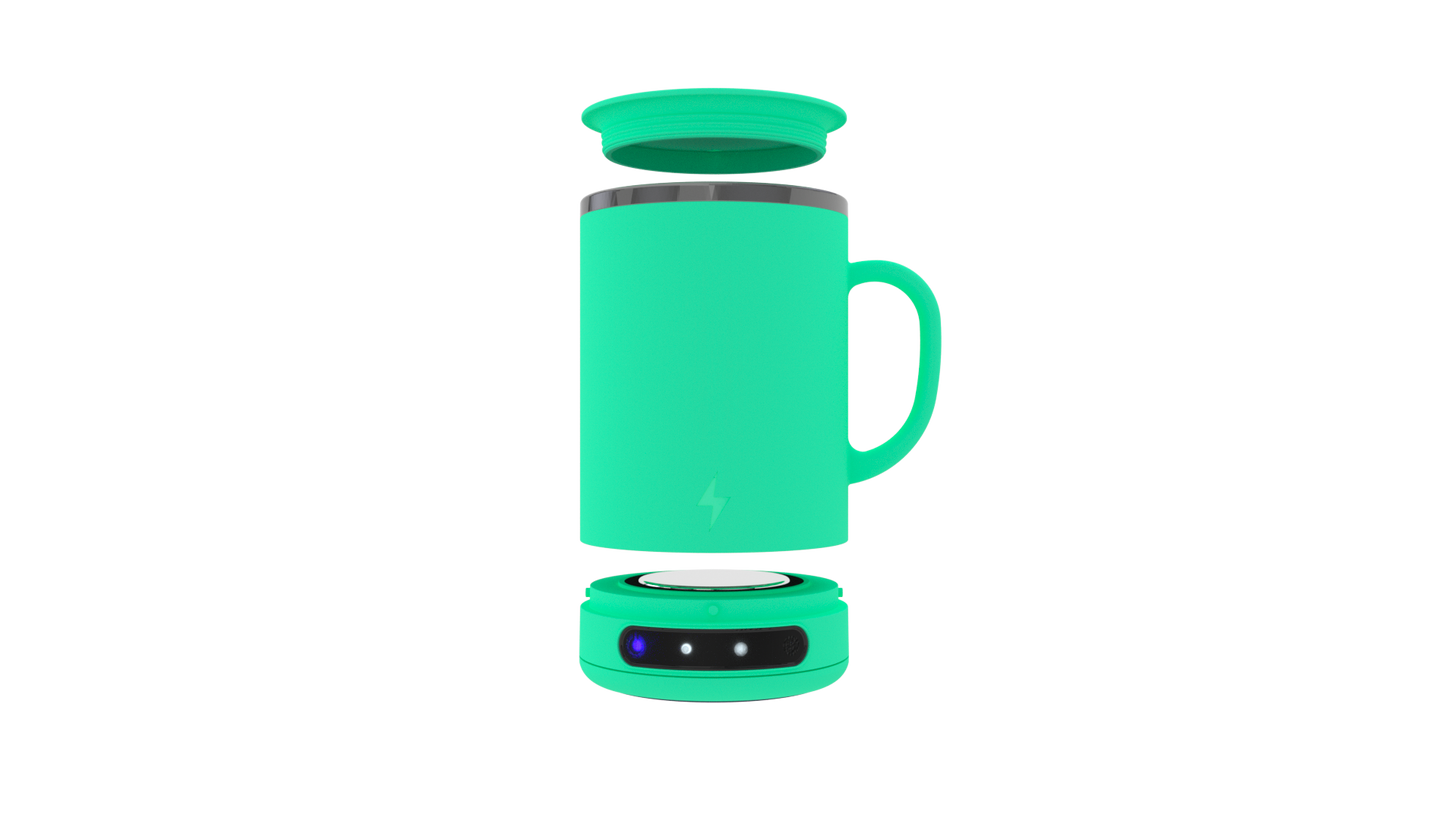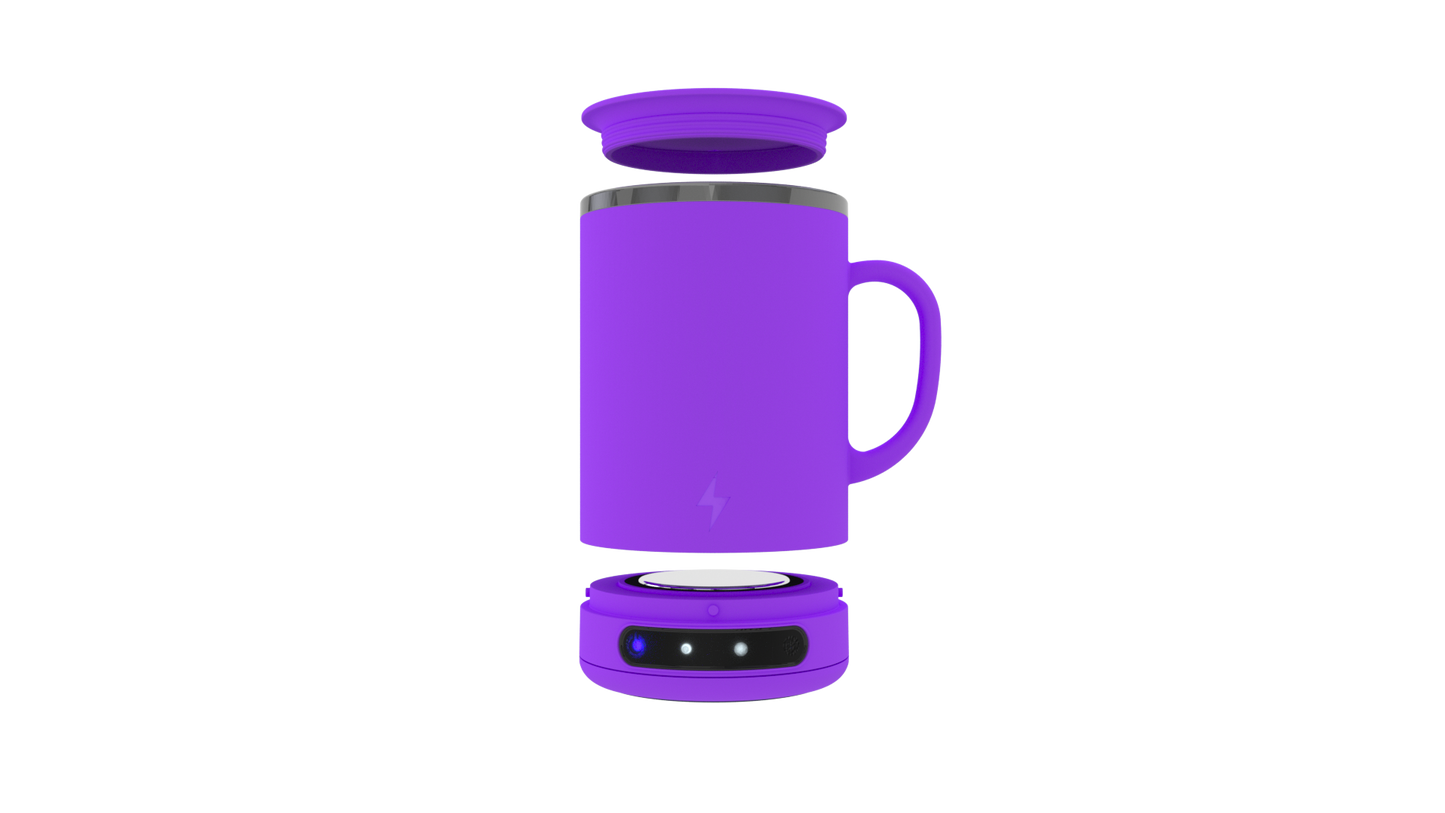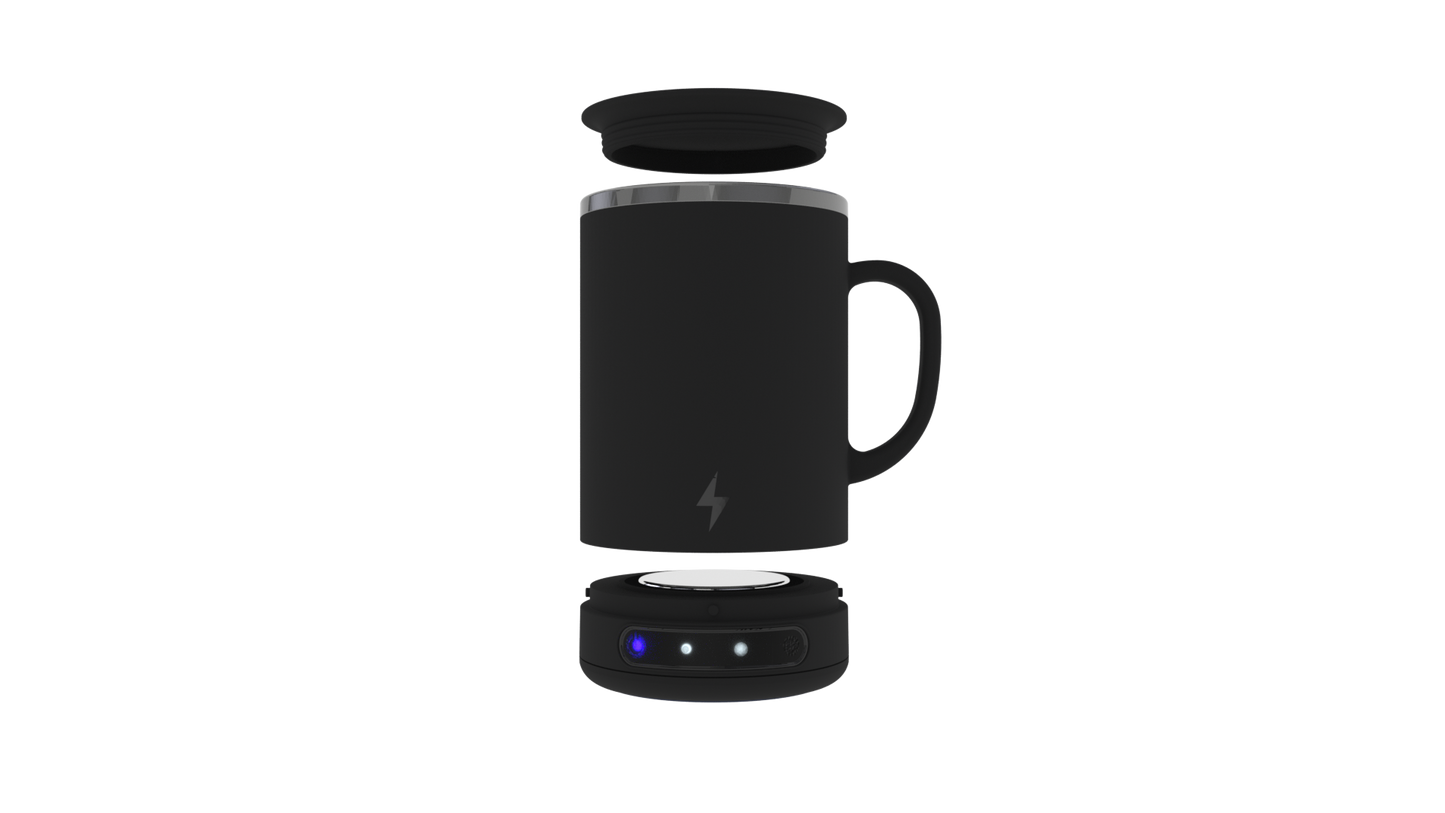 rechargeable
5400mAh

4 hour
heating

charge with
any USB C

BPA-free

dishwasher
safe
Temperature &
Liquid Detection
Control the temperature of your coffee or tea using simple capacitive one-touch controls.
Press and hold for any temperature setting
Tap-to-Wake LED panels
15s auto-dim lighting system to reduce glare and conserve battery life
Touch panel deactivates after 10s if no temperature is set to avoid accidental activation
Heats your drink for 4+ hours
To regulate any liquid at a warm temperature you either have to

A) add heat (energy) to the liquid or
B) keep its existing heat from dissipating. BOLT does both.

The BOLT MugTop is engineered with the most effective insulation system that features a double walled static air gap design and a food grade stainless steel inner liner that conducts and radiates heat back into the liquid. By prioritizing insulation within the MugTop, our engineering team was freed to create an intelligent base housing liquid level sensors, thermostatic controls and a light, yet powerful lithium ion battery. This combination provides more than enough heat to keep your drink warm for 4+ hours. Longer than any other heated mug on the market!